Sorry fellas, been experiencing some minor technical difficulties with the internet connection. This has caused me to lose a couple of previous posts. Sorry for the delay, and cross your fingers.
Fairly boring weekend of college football. Auburn had another dismal output on the road against an SEC foe. Alabama actually covered Saturday mornings line against the fighting FIU squad.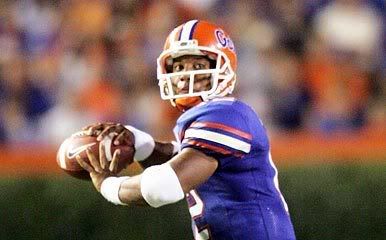 Georgia cannot take advantage of another second half letdown from Chris Leak.
UT recieves 2 lucky TD's early and doesn't seem to have a problem with the Gamecocks.
I will get a better post up for tomorrow. In the meantime let your football thoughts flow freely under this makeshift post until I get a steady internet connection to do some damage with.
Roll with it.