As Todd Snider's "Looking for a Job" plays in the background of my office scene on hump day, I thought it would be best to reflect on those who are looking for a job now, those who should start prepping the resume, and those who I would fire given the opportunity.
1.
Lamar Thomas
Man, you have always been an idiot. I recall back to my younger days when Mr.. Thomas could not keep his mouth shut before the 1992 Sugar Bowl. After getting hawked down by George Teague and stripped of the ball and what seemed to be an inevitable touchdown, Lamar sat for the rest of the game with a towel over his head. After stating that he was "about to go down the elevator to get in that thing." during the Miami - FIU melee, Thomas found himself unemployed earlier this week. Happy hunting Lamar, maybe Gino Torretta can help in finding you a job.
2.
Larry Coker
As your total lack of control over the East Penintentiary Miami Hurricane football team became evident Saturday night, so did the need to sharpen up the ole resume. Your thugs' "gang fight with pads" most likely paid for your plane ride out of South Beach.
3.
Dave Rader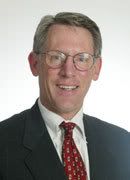 Thank you Dave for four and a half dismal years of offensive production. We have blamed it on Prothro's abscence, team youthfulness, and lack of offensive line. We have heard the "wait til next year" 's. As far as I am concerned something is not right in Alabama's offense. Your the coordinator, you get sacked before the head man. If I was in charge Rader, you could already be making trips to Jax State for positions on Jack Crow's staff.


4.
Temple Football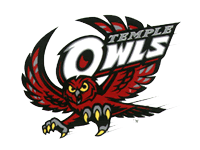 You have no business playing Division-1 football, and I am not so sure you can even play D-II. Save your self the embarassment and join the Pennsylvania High School football Association, or just drop the program. You Are FIRED.
Others recieving consideration : Sylvester Croom, Lou Holtz (Until he becomes audibly understandable he will always recieve consideration), Watson Brown (That AD job is looking might good), Al Groh
There you have the weekly "job-loss" list.
Mike Shula should be fine. First off, how do you fire someone who is 15-4 in his last 19 games?? Keep in mind the beloved Tubbs is also 15-4. Second, Shula has the opportunity to make a few changes before he is gone. Turn to the fire list. Rader needs to go, and Shula needs to find a replacement who he can give full authority to run the offense. Tennessee and the showdowns with LSU and Auburn could speak volumes on the attitudes towards Mike Shula's future at the Capstone.
Just a mere couple of days until my plane lands on the sandy beaches in Cancun, Mexico. I need a break from work. The construction slow down coming off summer has worn me out. A week of booze, beaches, and latino women could easily revive my work ethic.
Enjoy the remains of hump day. I will be on the road to Nashville around lunch tomorrow.
Fire away boys
Carl