It is a new year, and and my attention is peaked on a few things. From the NC game to my actual job, the following things are one my mind, a week into the new year.
1. I hate to over post the King's National Championship post, but.... mark it down, Florida covers the 8 point line. I'm not guaranteeing a win, although I think Florida will win, but for gambler sake, take the Gators. Urban will be ready. Reggie Nelson and the Florida "D" will be better than ESPN and the National Media think, Florida covers.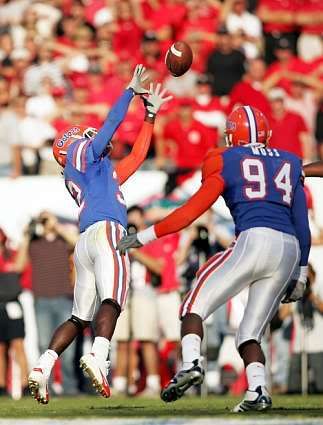 2. Auburn's reaction to Nick Saban's hire. - Its unbelievable the reaction from the Barners. I have received congrats from the Ole Miss, Miss State, UT and etc. fans since the hire. Please visit finebaum.com for a great article that basically sums up my thoughts. All of you on this blog have not personally made these comments, although I think King's desperation and Nation's savior talk are ridiculous. Anyone from the Barner fan base who questions Saban's loyalty is absurd. How quickly the Barner Nation forgot what their beloved "liar" Tuberville said before taking the job on the Plains. Pine Box?? He also promised a National Championship and Jason Campbell a Heisman trophy?? Yet, Nick Saban isn't to be trusted, right. Please post that Tuberville is 3-2 against Saban, because that means so much. Saban won it all. Tuberville, still promising. Bottom line to every college football fan, even better, SEC fans, this is a great hire. Please predict the future for me, because Barners truly know what is happening next.
3. The Notre Dame Jerkoff - Its been 9 years since the beloved Irish won a bowl game. After ESPN and all other terrible Yankee driven media sites predicted Notre Dame vying for a national title, they were ridiculed again in a BCS bowl. What is it going to take before this ends??? Notre Dame and Brady Quinn are terribly overrated. Even Oregon State beat a top ten team. Suck it Notre Dame. Rutgers, Wisconsin, Arkansas, and even, get this, Auburn deserved this game more than you. Its pathetic, and if Brady Quinn still gets taken #1 in the NFL draft, I will personally quit watching pro football. A personal thanks to collegefootballnews.com who ranked Notre Dame #18 preseason, which in my opinion is still overrated at seasons end.
*Note to the the above post. I have never seen such whining in a football game. Face it Notre Dame and join a conference. Quit leaving out the actual teams who deserve to go.
4. Giants D - I know you covered and helped take me to a whole new level in Sundays gambling game, but seriously, injuries or not, I will say it now: You single handed gave no shot in finishing first in my fantasy football league. I took you second among defenses, and you make millions, and made me lose a small sum of money.
5. Marriage - Shakes is tying the knot in march. Daddy has tied it. Redoak4life is now tied. I got word this week Tankersley, the college roommate, is engaged. I am headed towards the "fake" uncle.
6. Kobe Bryant - This may shock as a point that needs my attention, but in my gambling addiction, I won all games today.... EXCEPT the Mavs @ Lakers. Although I am way ahead (personl jab), the way Kobe drew a couple of miserable foul calls down the stretch made me laugh.. You are no MJ, never will be. Michael Jordan still stands as the greatest player ever.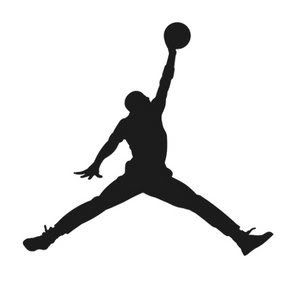 7. Strip clubs- I can't go anymore. I fell in love again this weekend. Easterling, "Restless Legs" caused the random trip, and I came home paying for a fatherless child's rent......Again. No more, except in Feb., and I have her number.
8. Daily Football Fix - I know I have had a lack of posting. King gave me the keys to the castle, and I have failed to hold my end of the bargain. But after the great numbers in October, I started spreading the word. After season's end, all have quit checking due to the dominance of Auburn posts. All I ask is can we turn this back into a football forum, not jut an Auburn site. I will be around regardless, but if we want to take numbers to a new level, a slowdown of Auburn posts is needed.
9. Pro Coaching Carousel - Bill Cowher out. Petrino in?? Art Shell fired again. Is Coughlin gone?? Parcells?? Cardinals opening?? I can't help but wonder how this affects the football scene next year, college and pro. Keep your eye out.
10. Real Estate Job market - We had a company meeting on Monday the 2nd. Changes are in store if things stay as slow as they have been in the past months. Apparently nobody is safe. King with a big move, others thinking changes. Come summertime, we all could be in new positions. We are young enough, and smart enough, this shouldn't affect anyone to seriously. Its going to be an exciting 2007.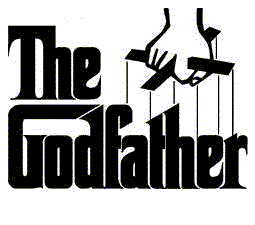 I look forward to the next year. I can't wait until the majority of you step foot in Memphis for an all important weekend. I have said it before and I will say it again, as an Alabama fan, I am glad the season is over.
To a new year, to a better year.
Carl Montgomery